SERVICES
We offer comprehensive range of forwarding services, including air freight, sea freight, custom clearance, consolidation and door delivery ,we provide wide range of transportation programs to all major destinations, or can customize a program to worldwide destinations, or can customize a program to meet specific requirements. We offer door to door transportation virtually from and to any place in India and in the world. With our systematic and standardized operational procedure and our seamless process, we are able to deliver the qualified and reliable service to our customers and to conform to their requirement throughout our logistics process.
AIR FREIGHT
Air freight services are currently used all over the world, with many global businesses turning to using air freight services to transport their goods from one side of the country to another. Global businesses understand the importance of getting your goods from one location to another as quick as possible, so turn to using air freight services as a reliable way to get your cargo transported quickly and safely.
SEA FREIGHT
Sea freight is now one of the most popular types of freight services available, with more and more global businesses turning to using sea freight to ship goods. Sea freight services are hugely relied on to encourage trade to the economy of the UK and to continue shipping from country to country.
The UK has now established a large number of ports, which differ hugely in size which will effect what type of cargo is handled at each port. The UK has become a huge part of shipping by sea freight services and has handled greater weight of goods than anywhere else in Europe, with a massive 519 million tonnes being handled in just UK ports.
CUSTOMS BROKERAGE
MegaMovers manage the complexities of international trade and regulatory compliance. With our assistance, you can now cross borders seamlessly by utilizing our customs clearance services, import and export security filings and compliance management. Whether you're importing or exporting, MegaMovers is there to provide you with a wide range of trade services to keep your freight moving forward.
COURIER
MegaMovers Logistics offers a worldwide, express courier service for those small urgent packages. Packages can be delivered anywhere in the UK, Europe or worldwide with a proof of delivery ensuring a safe and timely arrival.
ROAD TRANSPORTATION
MegaMovers works closely with highly repute haulage companies to ensure the timely delivery as promised , we have a long standing reputation for providing excellent customer service and competitive pricing, allowing us to offer our customers the best in freight quality.
CONSOLIDATION (Air & Sea):
Megamovers logistics provide fixed weekly consolidation to worldwide destinations be it air or Sea ,If your overall cargo volume does not meet our full container requirement, we can still offer you a cost saving by consolidating your consignments into our regular groupage service. This means your cargo is combined with other shipping consignments headed for the same destination. Groupage is a cost-effective solution for smaller shipments as you only pay for the container space used. and similarly for Air groupage we offer you flat rate irrespective to your cargo weight.
Testimonials
From Director's Desk
Mega Movers Logistics P Ltd. was formed in 2003 with the sole purpose of introducing into the market a creative and modern organization dedicated to providing specialized global services to specific and demanding needs.
Read More...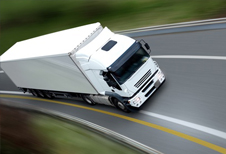 Surface transport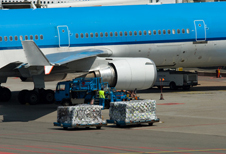 Air Freight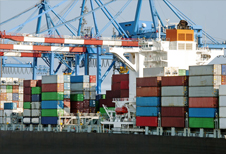 Ocean Freight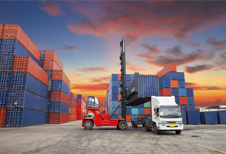 Container Terminal